.blog Domains registrieren, blog Domain Registrierung kaufen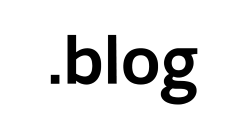 Preis der .blog Domain Registrierung pro Jahr:
statt €

33,59

inkl. 20% MwSt.
jetzt nur

€3,90

inkl. 20% MwSt.


Mit den Domaintechnik®-Tools können Ihre Domains einfach und ohne Mehrkosten selbst verwaltet werden. Sie können eine Domainübersicht aller für Sie verrechneten Domains einsehen, Frame- oder Domain Weiterleitungen für jede Domain einrichten, Subdomains für jede Domain anlegen, Ihre Zahlungsart in den Rechnungsdaten ändern usw.
Aktion: Domain um nur EUR 3,90 im ersten Jahr registrieren
Das dürfen Sie sich nicht entgehen lassen:
Domain um nur EUR 3,90 (inkl. 20% MwSt.) im ersten Jahr registrieren!
Diese Aktion gilt für jede .blog Domainregistrierung solange der Vorrat reicht.
Die vergünstigte Jahresgebühr gilt für das erste Jahr. .blog Domains sind ohne Einschränkung registrierbar: Registrieren Sie beliebig viele .blog Domains zum Aktionspreis!

Die Verrechnung der .blog Domain nach dem ersten Jahr erfolgt zum Domaintechnik.at Standardpreis. Eine Verlängerung um ein weiteres Verrechnungsjahr ist nicht Bedingung um den Aktionspreis zu erhalten. Bitte beachten Sie die Kündigungsbestimmungen, falls Ihr neuer Domainname nicht verlängert werden soll.

Nutzen Sie diese Gelegenheit und registrieren Sie jetzt Ihre neue .blog Domain in Ihrer Kundenzone.
Warum eine .blog Domain registrieren?
Mit der .blog Top Level Domain macht bloggen gleich doppelt so viel Spaß. Ein schöner Domainname ist gerade bei einem Blog sehr wichtig, um attraktiv auf den Leser zu wirken und eine hohe Resonanz zu bekommen. Speziell geeignet ist die Domain auch für Bloganbieter. Sie ist eine zu ICANN's neuem gTLD Erweiterungsprogramm gehörende Top Level Domain.
Die zahlreichen Onlinetagebücher und Journale erfreuen sich höchster Beliebtheit. Tausende Blogger schreiben ihre Gedanken nieder, stellen selbst ausprobierte Backrezepte, Fotos von atemberaubenden Landschaften, sogenannte OOTD's (Outfit of the Day), ihre Unternehmungen und manch andere Dinge, die in ihrem Leben geschehen, online und teilen diese mit der Welt. Einige, welche besonders bemerkenswerte, fesselnde, lehrreiche oder unterhaltsame Blogs führen, erfreuen sich an einer unglaublichen Leserschaft von mehreren Millionen. Bestimmt können sich nicht einmal die Blogger selbst diese Anzahl von Menschen in einem Raum vorstellen. Es handelt sich um eine spannende Freizeitbeschäftigung, die für manche sogar zum Beruf wird.
TIPP: Wordpress Hosting - neben Wordpress stehen bei unseren Blog Host Paketen Serendipity und b2evolution Blog als Blog Software zur Verfügung.
---
Kostenlos zu jeder Domain Registrierung

Die neuen Top Level Domains, alphabetisch sortiert
---